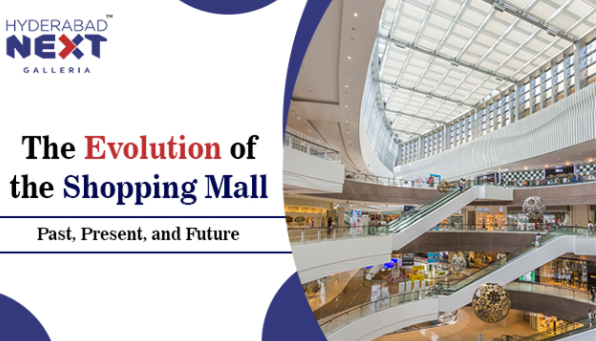 Since the opening of the first shopping mall in 1956, the number of shopping malls has grown exponentially in almost every city worldwide. Shopping malls have their roots in ancient markets where people used to purchase goods from local farmers, artisans, and traders.
Today, shopping malls' design, function, and purpose have changed. The shopping malls as we know them now have not only become the one-stop shopping solution but a place for entertainment and cultural interactions.
Let's walk through the evolution of shopping malls through the past few decades to the current context and what we can expect in the future.
History of Shopping Malls
The shopping mall concept was first introduced to the world by Victor Gruen when he launched South Dale Center, an 800,000-square feet fully-enclosed shopping complex in Minnesota. Since then, the popularity of shopping malls has rapidly grown all over the world.
Historically, shopping malls were considered a place where people could come together to shop, eat, interact, and have fun. In the earlier days, malls had atrium ceilings to provide a sense of outside, a traditional food court, and car parking. Most shopping malls were in the suburbs and had low accessibility and transportation options.
Over the years, shopping mall developers shifted the focus and purpose of malls from traditional shopping plazas to new and enhanced shopping experiences, including exciting food courts, digitally native brands, and ultra-modern entertainment options.
This led to the development of Giant megamalls in the 1980s. The West Edmonton Mall in Canada was opened in 1981 with state-of-the-art facilities like an amusement park, hotel, miniature golf course, zoo, lake, water park for surfing and sunbathing, church, and many more.
The first mall in India was launched by Ansal's Plaza, Delhi, in 1999, followed by Crossroads and Spencer Plaza. After 2003, there was a surge in the number of malls in metropolitan cities like Delhi, Mumbai, Kolkata, Pune, Hyderabad, Bangalore, Chennai, and tier-two cities like Gurugram, Noida, Mangalore, etc. Investing in modern malls became a profitable venture as the concept of the shopping mall spread to suburbs.
The 2008 recession hit the whole world badly. The shopping mall industry witnessed a setback. Investors and developers struggled largely during this time. After the 2008 recession receded, mall developers felt the need to adopt organized and structured management strategies. The mall industry saw a major facelift in 2011, and the concept was shifted from a retail shopping store to an integrated commercial hub with world-class entertainment facilities.
The Current Scenario of Shopping Malls
While shopping malls offer several facilities to visitors; the malls are currently struggling with lower footfall. The rise of eCommerce shopping and the increasing popularity of direct-to-customer businesses are eroding mall traffic. The pressure of the current shopping culture poses a threat to the mall culture.
However, this has pushed mall developers and builders to innovate. Mall developers upgraded their business models to counter the effect of eCommerce by adding advanced facilities to enhance customer experience.
In addition, many retailers are also capitalizing on new and innovative ideas like Buy Online Pick up in Store (BOPIS) and curbside pickups to improve the customer shopping experience.
Malls are transforming into engaging places where people can do much more than just shopping. Today, people are enjoying more immersive experiences through state-of-the-art facilities like gaming zones, movie theatres, amusement parks, hotels, food courts, and many more. Malls also incorporate community aspects by including spaces for farmer markets, local initiatives, concerts, and other events.
"Food, Hospitality, and Entertainment are central in driving the modern mall to become a "Lifestyle Destination" of choice; a mixed-use development that is made up of beautiful spaces and delicious food and beverage choices. We used to photograph buildings and now photograph food because it looks so good."
– Francis Loughran, Managing Director of Future Food
Future of Shopping Malls
Although there have been testing times for shopping malls in the past, they will continue to remain a shopping staple in the retail industry. Shopping malls will keep attracting major retail brands and add new entertainment forms to keep the audience engaged and involved.
Technology is and will remain an integral part of shopping malls. Technology will help in smoothing the purchasing process through the click-and-collect feature to accommodate the changing roles of retail stores. Customers can purchase food, retail products, and tickets to events and movies through their phones.
Malls will move away from retail-focused spaces by including housing, civic, and co-working spaces.
The Next Galleria Malls are the one-stop solution for shopping, entertainment, dining, and leisure. Our malls include next-generation multiplexes, gaming zones, and premium and digitally native brands.
Get a world-class shopping experience with the best malls in Hyderabad.
Frequently Asked Questions
1. When was the shopping mall invented?
South Dale Center, Edina, Minnesota, was the first-ever shopping mall. It was 800,000 square feet, fully-enclosed shopping complex designed by Victor Guen, an Austrian-born architect. When launched, the mall had 72 stores and two major departmental stores.
2. When did shopping malls become popular?
Shopping malls became popular in the 1980s when more than half of the total retail sales in the United States came through malls. Moreover, more than 16,000 shopping malls and centers were launched between 1980-1990. Super-regional shopping malls of more than 800,000 square feet became common among shoppers during this period.
3. What is the difference between a shopping complex and a mall?
The two terms are often used interchangeably, but there is a slight difference between the two. A shopping center is a large enclosed space containing several stores. On the other hand, a mall doesn't need to be an enclosed space. It can have open spaces, pedestrian streets, and strip malls.