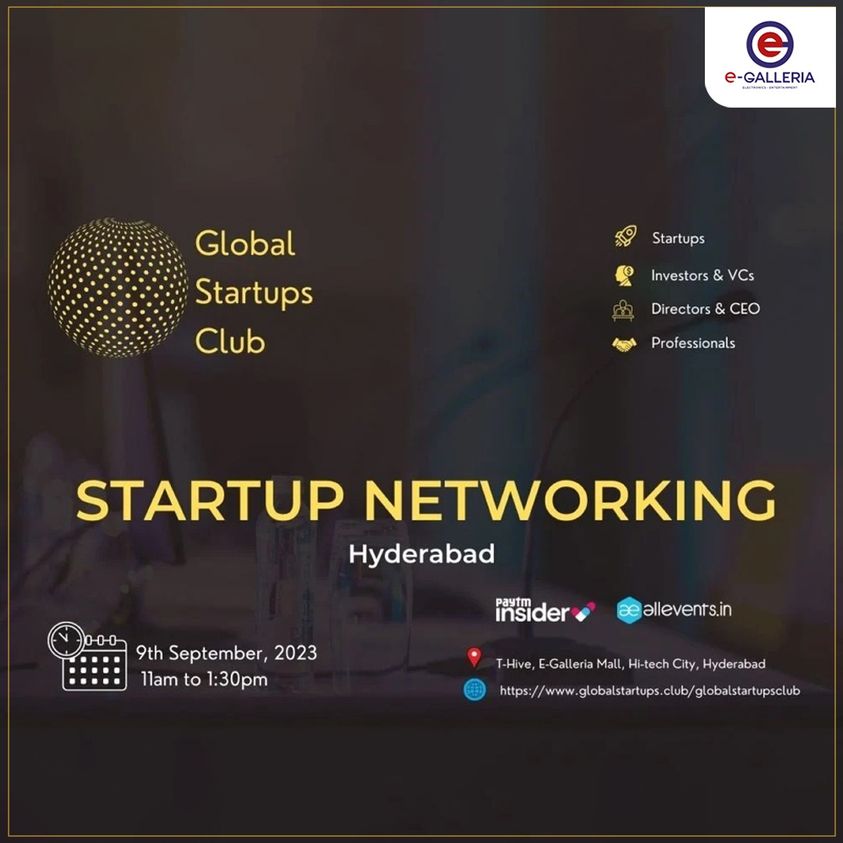 Let's connect with like-minded individuals and take your startup to new heights.
Join the Global Startups Club at e-Galleria, Hyderabad, for an extraordinary networking experience, and connect with fellow founders, VCs, and entrepreneurs.
Expand your network, pitch your business, and learn from industry experts. This is your opportunity to connect, collaborate, and thrive. Mark your calendars for the meetup on September 9, only at T-Hive, e-Galleria Mall!